Automotive Crystals and AEC-Q200 Qualified Components
The Automotive environment is harsh. It needs components built to last.
Our GRX collection of automotive parts, including crystals and RTC modules are built to endure. AEC-Q200 qualification as standard. Operating temperature ranges of up to -40°C to +125°C. These parts undergo rigorous testing to make sure they can withstand the harshest vehicular environment.
Automotive
Crystals

Chosen for their high reliability, low cost and all-round robust nature these crystals all come with AEC-Q200 qualification as standard.
Automotive RTC Modules
Low power and highly accuracy, these RTC Modules provide extra functionality where it's needed most.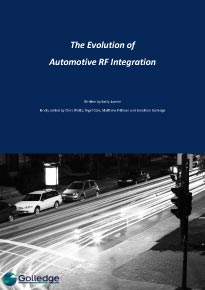 For more information on RF automotive technology, including our recommendations for the best products to use for the very latest tech, please check out our ebook "The Evolution of Automotive RF Integration" which you can download here for free. Packed with information on the RF technology behind classic and up-coming automotive tech, it's your ultimate guide to the latest RF automotive products specific to your industry.
You can download our ebook, The Evolution of RF Integration here