The AEC-Q200 Standard, what does it really mean?
6 Oct 2015
EMILY LAWRIE - MARKETING
A look under the hood of AEC-Q200 qualification and 5 tips for specifying automotive qualified RF parts that will save your budget.

Golledge have been a supplier of automotive qualified frequency control products for 25 years and over this time we've found that our customers can sometimes be confused about the AEC-Q200 standard.
"Do I need automotive qualification for these parts?" is a commonly heard question in the sales room, and even engineers can sometimes use a brush up on what this standard means when specifying parts for automotive applications.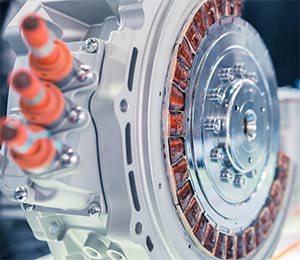 Murray Slovick speaks for many engineers when he states:
"it was taken for granted that we all basically understood what this set of requirements was all about…[Engineers] didn't have to think too much about it when specifying AEC-Q200 – compliant products"
With this in mind we set out to try and provide a helpful summary of this sometime confusing standard.
In this article we'll give you a brief history of the AEC-Q200 qualification, help you find the standards you need, explain the process our parts undergo to achieve qualification, and share our bonus top 5 tips on how you can save budget when specifying and buying these parts.
What is AEC-Q200?
The AEC-Q200 qualification is the global standard for stress resistance that all passive electronic components must meet, if they are intended for use within the automotive industry. Parts are deemed to be "AEC-Q200 qualified" if they have passed the stringent suite of stress tests contained within the standard.
The standards themselves can be found and downloaded using the link below, along with their sister qualifications AEC-Q100 and AEC-Q101.
When and why was it created?
The need for an automotive specification standard for passive components was born, like many things, out of a change in the marketplace.
In the early 1990s electronic technology was becoming more and more prevalent outside of the automotive industry, meaning automotive companies were no longer the biggest priority for component suppliers. This meant it was becoming harder and harder for companies within this industry to specify parts to the strict standards required by the automotive environment.
The idea for a standard was original proposed by Gerald Servais of Delco Electronics (General Motors) and Jerry Jennings (Chrysler) at a meeting of the JEDEC (the global leader for the creation of microelectronics standards). Further conversation resulted in the founding group of Gerald Servais, Jerry Jennings, Robert Knoell (Ford) and Earl Fischer (Ford), creating the AEC Council. It was this group who, after consultation with experts within many companies, published the forerunner of the standard we see today.
The overall aim of the standard is to set a benchmark for temperature and pressure resistance and to ensure the consistency of safety specifications of passive components required for the automotive industry.
The creation of the standard removes a headache for a lot of engineers – as they no longer need to determine the individual specifications for many components.
What types of application need to be fully qualified?
When we say "automotive industry" what do we mean, what types of applications actually require automotive qualified parts?
The standard itself should always be your first port of call for this question, but we've included a summary here to try and help explain some of the intricacies.
AEC-Q200 Rev. D splits the level of qualification required for different parts of the industry into five grades, numbered 0 – 4. Grade 0 is the most stringent, requiring testing throughout the -50 to +150°C temperature range. Components graded to this level can be used in any application throughout the automotive industry, regardless of location within the vehicle. The level of testing required then decreases through the grades, grade 1parts which are suitable for most underhood uses are required to be tested through the -40 to +125°C temperature range, grade 2 parts are less stringently tested again and are suitable for use in hot spots within the passenger compartments, grade 3 for use within most of the passenger compartment, and down to grade 4 which is the qualification grade used for non-automotive parts.
The following table is taken from the standard as an example:
| Grade | Temperature Range | Component Type | Typical Application |
| --- | --- | --- | --- |
| 0 | -50 to +150°C | Flat chip ceramic resistors, X8R ceramic capacitors | All automotive |
| 1 | -40 to +125°C | Capacitor networks, resistors, inductors, transformers, thermistors, resonators, crystals, and varistors, all other ceramic and tantalum capacitors | Most underhood |
| 2 | -40 to +105°C | Aluminium electrolytic capacitors | Passenger compartment hotspots |
| 3 | -40 to +85°C | Film capacitors, ferrites, R/R-C networks and trimmer capacitors | Most passenger compartment |
| 4 | 0 to +70°C |   | Non-automotive |
In order to meet a specific qualification grade the part has to undergo stress testing up to the highest temperature included within that grade.
What does it take to become qualified?
All component suppliers will have a slightly different test procedure but here at Golledge the automotive qualified parts we supply are tested to ensure they are within strict limits. This includes subjecting an appropriate sample of the parts to rigorous rounds of testing. Here are some examples of the types of testing these parts under go before they are deemed qualified:
A round of stringent electrical testing, followed by stress and then a further round of testing to ensure the electrical integrity of the component.
The temperature resistance of the part is tested by exposing the samples to the maximum temperature within the required testing range for a prolonged period of time. This is then followed by temperature cycling throughout the entire temperature range, and then a further round of measurement to determine the resistance of the parts.
Moisture resistance is tested by exposing the part to a high degree of humidity for a prolonged period of time.
The operational life of the component is checked to ensure it passes the required benchmark.
The resistance of the component to solvents is tested.
Mechanical shock and vibration resistance are checked by exposing the components to high levels of g-force for prolonged periods of time, and by cycling the parts through periods of vibration.
The solderability of the parts and their resistance to soldering heat is also checked to ensure they are fully operable which involves exposing the components to extremely high temperatures.
The board flex and terminal strength of the components are also checked to ensure compliance with standard attachments five and six.
Finally the parts undergo a strict visual inspection and a check to ensure their physical characteristics meet the required specifications.

As you can see there's a lot of testing that goes into qualifying a part to AEC-Q200 specifications which does add peace of mind about the integrity of the part, ultimately making for a safer product.
The future
OK, so we know this one's a big question but where AEC-Q200 is concerned the future looks pretty stable. As more and more modern cars incorporate ever increasing amounts of electronic technology the need for standards to be applied to the components they require is ever greater.
The AEC Council hosts an annual workshop each spring where industry leaders meet to discuss the standard and its application to new and developing technology.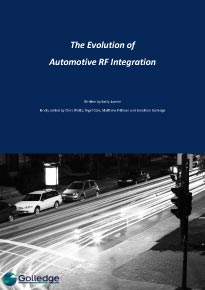 For more information on RF automotive technology, including our recommendations for the best products to use for the very latest tech, please check out our new ebook "The Evolution of Automotive RF Integration" which you can download here for free. Packed with information on the RF technology behind classic and up-coming automotive tech, it's your ultimate guide to the latest RF automotive products specific to your industry.
Download The Evolution of RF Integration with one click here
Our top 5 budget-saving tips for specifying automotive frequency products
So you're swayed by the increased safety implications but how do you get AEC-Q200 qualified parts without them costing the earth?
The following tips are specific to AEC-Q200 RF products (in particular automotive crystals and automotive oscillators) but most of them can be applied to non-qualified parts as well.
1. Firstly, ask yourself "Do I really need AEC-Q200 qualification?"
Generally speaking the less qualification a part requires the easier it is going to be to save yourself budget.
Check out the standards for yourself here but you can use our brief summary above to give yourself a ballpark as to what grade you need or whether AEC-Q200 qualification is needed at all for your RF application.
Ask yourself again "does my part really need to be fully qualified?" If the answer is "not necessarily" then you've got yourself some valuable flexibility when it comes to negotiating price.
2. Always clarify exactly what specifications you can accept.
Sometimes saving budget becomes a balancing act, pitting the ideal part against less tightly specified options.
Approach your buyer or your supplier's sales department with this in mind, knowing what specifications the application can accept, not just those that are ideal, and you're much more likely to reach a better price.
3. Know how much you need.
It really does help to have a realistic forecast of the demand for the part you need. The nature of the manufacturing industry is such that line set-up and running costs have to be met for every single production run. The greater the volume these costs can be spread over, the less that you will end up paying per piece.
This means that having large volume demand does mean you can wield some serious buying clout… but be warned, unrealistic forecasts will only annoy your suppliers.
It's best to be as honest as possible about your long term demand for these parts and work with the sales department who can help you find the best solution possible for you. For example here at Golledge we can usually offer free samples for projects in prototype stage or in some cases buffer stock may be an option to help with supply. We're always happy to talk about stocking options so if you have a tricky issue to solve in this area don't hesitate to get in touch and we'll try to help you the best we can.
In short it helps to know the FCP (frequency control product) need for the entire lifetime of the project, and to be open with your supplier's sales department to allow them to find you the best price.
4. Always ask "Do you have anything similar in stock"?
This goes hand in hand with tips number 2 and 4, and again it comes down to the nature of the manufacturing business. Occasionally a large volume production run will result in over-makes, which means if you need to source a low to medium volume of parts, asking this question can sometimes produce some fantastic and unexpected pricing results. Of course there are no guarantees but there's no harm in asking either.
5. Lastly, don't assume all product sales teams are created equal.
At Golledge Electronics we ask our customers many questions. The more we know, the more we can help find you the right product at the right price.
We ask about the end customer and the project so that if we have already negotiated favourable pricing you can benefit from that advantage.
We ask about all the parameters and where there might be some flexibility so that we might be able to guide you to the right product.
We ask you about the application and chipset because we might have come across something that could help you make better informed design trade-offs, such as a reference design or a product we've tested with the chipset ourselves or we know other customers are using successfully.
We ask about demand forecasting to try and ensure you and your subcontractors have the stock you need, when you need it.
We feel asking these questions gives us a greater understanding of your needs and ultimately helps us provide you with a better service. It really does help to be as open as possible with your supplier.
We hope this article has helped answer your automotive qualification quandaries. For some more information about the latest AEC-Q200 qualified RF components hop over to our automotive parts page where you can find the latest components hot off the press.
If this article has helped you in some way, if you have any further questions, or if you have a puzzling automotive RF part supply problem we'd love to hear from you. Drop us a line at sales@golledge.com or give us a call on +44 1460 256 100. We look forward to hearing from you soon.