The Golledge Service
From our personal client account managers and engineering specialists through to our praise-winning logistics and agile management,
the Golledge Service is at the heart of our business.
Golledge is the UK's fastest-growing supplier of frequency products. Our continued success in a competitive marketplace is a tribute to our product quality and high customer loyalty.
The electronics and technology-related industries are in continuous rapid development and Golledge has the resources and flexibility to support the needs of our customers as technology advances and the business world evolves.
Golledge Products
Our comprehensive product range includes:
Quartz Crystals
Oscillators
RTCs (real time clocks)
TCXOs
VCXOs
OCXOs
Crystal Filters
SAW (surface acoustic wave) Filters
SAW Resonators
SAW Duplexers
We believe that in doing business with us, everything counts: it's why we take care of all the details, so you don't have to. 
And it's why you can trust us to deliver everything you need – because we consider each and every step of your relationship with us.
From keenly priced quality products, to the experience and knowledge to help you fulfill your design ambitions, and everything in between. We're proud of the accuracy, reliability and speed of our service, and the quality of products, knowledge and experience of our team. The high level of partnership in our business relationships with our customers, and our continuous improvement strategy, ensures we work every day to make these aspects of our business even better.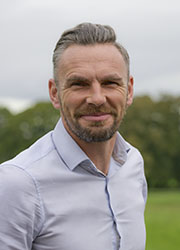 Golledge employees are highly valued, both by our customers, and by our team:
We value diligence and thoroughness effectively applied 
We value doing the right thing for, and by, our customers and colleagues 
We value feeling

 

empowered to

 

suggest new ways to improve and innovate
These qualities in our team members mean we are able to act with the highest levels of integrity and authenticity in every one of our business dealings.
You can find out more about how seriously we take our responsibilities here.
Golledge Service
The Golledge business team is one of the most experienced in the industry. Our knowledgeable engineers and sales team are dedicated to working closely with our customers from initial design through to full production.
Our professional and efficient approach has made us a preferred vendor for many leading electronics OEMs and CEMs throughout the world, who enjoy the advantages of our commercial solutions including: flexible account terms, full lot traceability, custom stocking solutions, and more.
Dedicated IT personnel ensure our operations are supported by systems of the highest quality and security, our logistics are highly praised, as is the personal service of each of our account managers.
Don't just take our word for it though:


"Never had such a good service as this from anyone in 35 years of being in the industry, this is impressive and has really helped us out of a corner to keep the design flowing"
"As always, your support is state of the art! No praise, just stating the facts"
"Legendary work - as usual, it has to be said"

If you'd like to hear more about the Golledge Service and how we can help you to reduce your total acquisition cost and meet JIT, get in touch with us here. We'd love to talk.
Engineering Test Facility
Our test facility can help if you are experiencing problems with RF signal integrity. Created to ensure our customers receive only the highest quality products, our extensive engineering test suite includes industry-standard equipment, such as the 250B Network Analyser and the LA Techniques Vector Network Analyser (LA-13-03). This facility ensures we can deliver a range of testing capabilities, including:

• Output waveforms, including amplitude, rise time, fall time and duty cycle
• Tuning slopes and tuning linearity 
• Current consumption 
• DLD, motional parameters, ESR and resonance testing for all crystal package types 
• Source and load impedance for crystal fixtures 
• Pass-band ripple and group delay variation testing for SAW filters and crystal filters 
• Allan deviation 
• Negative resistance testing 
• Oscillation margin determination 
•Temperature testing of oscillators 
• Phase noise measurement of tuneable oscillators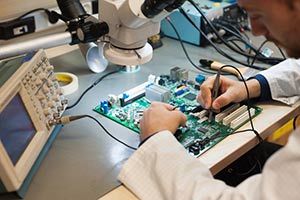 All of our test equipment is aligned with our Symmetricom Rubidium Frequency Standard to ensure the highest quality is maintained at all times and the quality of our engineering services is reflected in our continued conformance to ISO 9001:2015.
To contact our engineering team directly with your query, please email engsupport@golledge.com. Alternatively your account manager will be able to recommend our engineering services if they think we can help.