Golledge - About Us
Since our incorporation in 1990 Golledge Electronics has enjoyed unprecedented success. After many years of continual growth, we are now the UK's leading supplier of Frequency Control Products. This growth has been achieved through maintaining our focus firmly on our customers' requirements and by striving always to meet and exceed them.
Welcome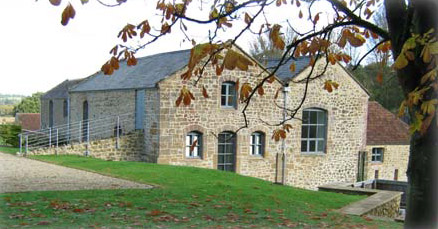 Headquartered in a beautiful collection of converted farm buildings in the heart of South West England, Golledge exports to over 50 countries worldwide representing over 60% of revenue.
What sets us apart from other suppliers is the experience and ability of our people. Our business team is one of the most experienced and knowledgeable in the industry, enabling us to offer our customers friendly, professional advice and an extremely efficient service.
Our philosophy has always been based on quality and consistency of products and service. We have worked hard over the years to maintain our product range at the forefront of developments in frequency control markets. We place great importance on the relationships we have developed with our manufacturing partners, each one carefully selected for their own commitment to customer service and to product quality standards.
Our full range of products is specified in the product area of this website, and is the definitive source for up to date information including datasheets, product announcements, white papers and much more.
So, if you cannot find what you're looking for in this website, please call our sales office on +44 1460 256 100 or email us at sales@golledge.com. Our experienced team is always on hand to help you specify the right products for your application.