Golledge Electronics - Our 2020 Round Up
1 Dec 2020
EMILY RUSHTON - MARKETING
2020 didn't turn out quite the way we expected. Instead of the celebratory 30th anniversary year we were all hoping for, like most firms the past 12 months, we have instead seen one of the most turbulent times in our history. Our team however has worked strongly together to overcome the difficulties facing us and we are rightly proud of each member for all their efforts through these trying times.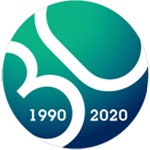 The Charitable Start to Our 30th Anniversary Year
Golledge Electronics take our social responsibilities seriously and during our 30th anniversary year we wanted to help as many good causes as possible. 2020 therefore began with a drive to help eradicate homelessness by supporting our local shelter, Arc in Taunton, as well as national charity Crisis UK. Members of our accounts and administration team Heidi and Nic managed our effort to contribute as many shelter boxes as possible to these appeals, and our whole team took part in this effort throughout January and February to great effect.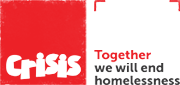 COVID-19 response and new working practices
In late March it became obvious that the country was going to have to take drastic steps to get the spread of COVID-19 under control. The week before the first lockdown of 2020 was officially announced Golledge made the largest change to working practices in our 30 year history, requiring all employees who could work from home to do so with immediate effect. This transition was achieved seamlessly due to the efficient undertaking of a herculean task by our IT department, and particularly our IT manager Mike Penny who helped to ensure that on the morning of March 23rd, the official start to the first UK lockdown, Golledge employees were already logged in from home, ready to help our customers navigate their frequency needs in this changed world.
Our employees have continued to work from home wherever possible throughout 2020 and will continue to do so whilst COVID-19 remains a threat within our communities to ensure the strength of our business. You can find out more about our changed working practices here.
Golledge's Contributions to the National Ventilator Effort #EngineeringHeroes
Whilst our IT team was managing our safe transition to COVID-secure working practices, members of our enterprising sales team realised we had frequency components in stock that were needed in the manufacture of ventilators and quickly got to work to try and help the National Ventilator Effort. 
Thanks to the speedy work of our sales engineers we were able to ensure Dyson and other manufacturers were supplied with the many thousands of frequency components they needed at cost price, to enable them to produce ventilators as part of the national ventilator effort. This led to our team being included in the #EngineeringHeroes campaign run by MA Media. The effort was deemed a huge success by the UK Government, and eventually resulted in a total of 14,000 new ventilators being manufactured in a matter of months.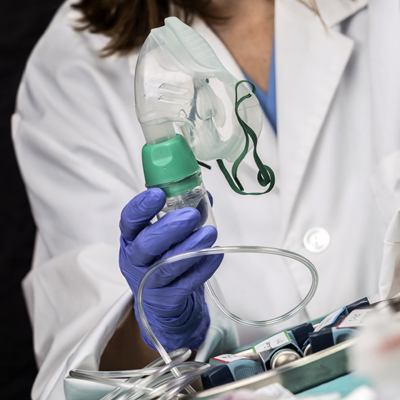 TCXO and Watch Crystal Component Shortage Response
Unfortunately the COVID-19 shutdown had an impact on the global supply of watch crystals, and by mid-summer demand had begun to far out-strip supply. We worked hard throughout the Summer and into Autumn to ensure that our customers were impacted by this as little as possible and we are aware that there are still some customer requests outstanding.
In addition to this turbulence within the frequency market place, in October the AKM factory in Japan suffered a devastating fire. Thankfully no one was hurt however this event has caused major disruption to the global supply of temperature compensated oscillators as AKM are a majority supplier within the TCXO IC market. This shortage has caused further knock on effects with the global supply of TCXOs now impacted. Our sales engineers have been working as hard as they can with our customers to make sure they face as small an impact as possible from this shortage. Again we're aware that some customer requests are still outstanding.
We would like to thank all of our customers for their patience and understanding during these tough times. We are working our hardest to do the best we can for you and we will continue to do so until you have the components you need.
BREXIT Preparations
On December 31st the transition period for the UK exiting the EU will officially come to an end, however you can rest assured that throughout 2020, despite the numerous other challenges, we have been working to actively ensure our EU customers will see very little impact from this change.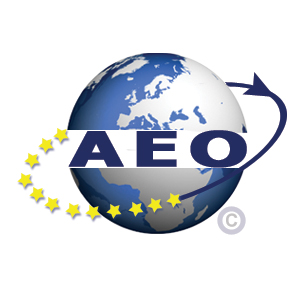 We've taken steps to ensure our IT systems, logistics operations, data protection and customs export control processes are all working seamlessly to ensure EU customers should experience as little disruption as possible over the coming months. 
You can find more details of our Brexit preparation and mitigation work here, and if you would like to speak to our team about our preparations, or if you are an EU customer of ours and would like to understand more about the coming changes then please get in touch with us by emailing sales@golledge.com or calling our friendly expert team who will be happy to help on +44 1460 256 100.
Christmas at Golledge Headquarters and our Christmas Shutdown Dates
After such a full year we're very grateful to all our customers, distribution partners, and suppliers for all their support, innovation and determination throughout 2020. It's certainly been a year of change and we feel very grateful for being lucky enough to work in such a creative and caring industry. We feel sure that whatever challenges 2021 brings us, the global manufacturing industry will rise to meet them as we have done for the challenges we faced in 2020.
On that note we would like to wish all our customers, partners and suppliers a very happy, healthy and prosperous start to 2021!
Our Christmas shutdown this year will begin at 12 noon on the 24th of December, and we will re-open for business at 8am on the 4th of January.
If you would like to talk to us about a shipment that you have requested between these dates or think you may have an urgent inquiry then please get in touch with our team by emailing sales@golledge.com or calling +44 (0)1460 256 100 and a member of our expert team will be happy to help.