Golledge Electronics have been awarded the Diamond Payroll Giving Award 2020
22 Jul 2020
EMILY RUSHTON - MARKETING
We're proud to announce that Golledge have been awarded the Diamond payroll giving award for 2020 by the Charities Aid Foundation

Golledge Electronics have participated in the Charities Aid Payroll Giving scheme for over 10 years and we are proud to have achieved the Diamond award for the third year running!
Each year the Charities Aid Foundation awards a grading to those businesses who participate in the Payroll Giving Program from Bronze, up through Silver and Gold to the highest Diamond Award, which was introduced in 2018.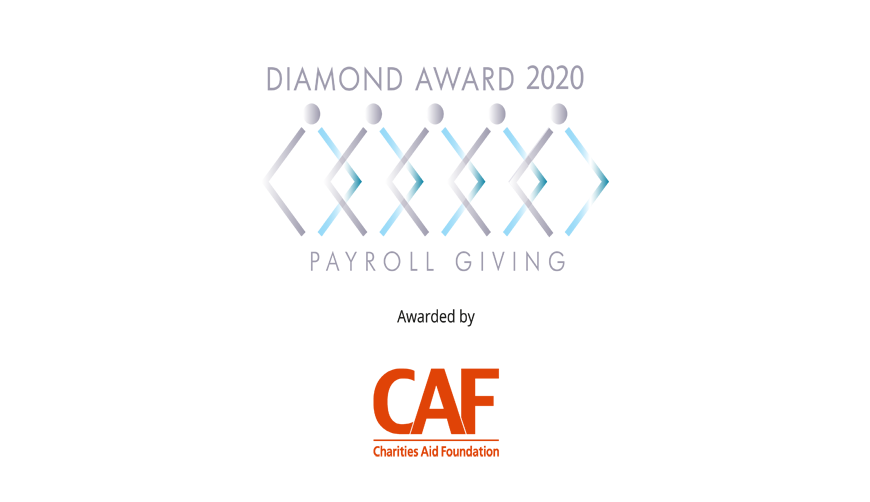 We are very proud to have been awarded the Diamond Payroll Giving Award every year it has been available, following on from many years of the Gold Award. It's a testament to the care of our employees, 70% of whom donate to charity through their payroll every month. 
In the last twelve months our employees have undertaken a number of challenging fundraising activities and have given to a wide range of charities through the payroll giving scheme including:
Our expert sales team member Anthony Smith cycling 300km in 30 days to raise much needed funds for the NSPCC during the COVID-19 outbreak
Our MD Jon Golledge rowing over 1 million metres during the Concept 2 Challenge to raise money for Breast Cancer UK
Our Marketing Manager Emily Rushton completing her first trail marathon in aid of the Hurricane Dorian Relief Fund
In addition to the huge fundraising efforts achieved by the team we have also donated to a host of local and national charities in order to help maximise their activities, particularly during the COVID-19 outbreak. These charities include:
For our 30th anniversary year two members of our administration and accounts teams, Heidi and Nicola, have also been running a drive to help eradicate homelessness by supporting our local shelter, Arc in Taunton, as well as national charity Crisis UK. As part of this drive Golledge are forgoing the meals usually provided to our team at our quarterly presentations and instead are donating the cost of them to Crisis UK, as well as encouraging individual donations to homeless charities, and making up shelter boxes for Arc.