Introducing the GTXO-205T and GTXO-205V - Our New High Temperature TCXOs
29 Jul 2020
EMILY RUSHTON - MARKETING
The GTXO-205T and GTXO-205V offer the engineer excellent frequency stability over extended operating temperature range
The new GTXO-205 family of temperature compensated oscillators contain two variants, GTXO-205T and the GTXO-205V with voltage control.
Both of these TCXOs feature excellent frequency stability of ±0.5ppm over extended operating temperature range of -40 to +105ºC, ideal for applications which require excellent stability at temperatures in excess of the standard industrial operating temperature range upper limit of 85ºC. 
Both the GTXO-205T and GTXO-205V are available at frequencies between 16 ~ 52MHz, and feature ultra-miniature 2.0 x 1.6 x 0.8mm ceramic packages with seam sealing for additional longevity.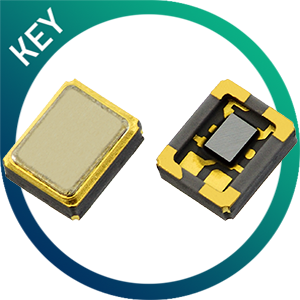 These brand new TCXOs are operable from 1.8 ~ 3.3V, and feature clipped sine output with 10pF load. These TCXOs also feature good phase noise characteristics of -135kHz/dBc @ 1kHz.