Golledge Electronics are pleased to introduce the RV-3032-C7 Low Power Real Time Clock from Microcrystal
20 Jan 2021
EMILY RUSHTON - MARKETING
Introducing the RV-3032-C7: The RTC module with the best combination of high accuracy, low power and ultra-miniature package
The RV-3032-C7 ultra-miniature RTC module provides the best combination of high accuracy and low power consumption, within a tiny 3.2 x 1.5mm package. Available with optional AEC-Q200 automotive qualification, together with a range of unique standard features this RTC is perfect for applications that require "always-on" time keeping.
The RV-3032-C7 features in-built digital temperature compensation (DTCXO) functionality which ensures precision time keeping of ±3.0ppm over the entire -40 to +85ºC operating temperature range. It also features superbly low current consumption of just 160nA typ. (3.0V) and trickle charger with pump charge in addition to unique temperature alarm capabilities, including temperature time stamping and programmable alarm functionality.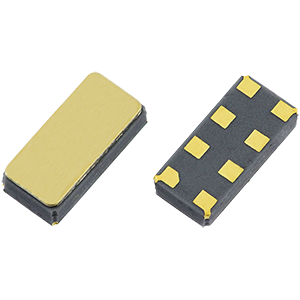 The user programmable password of this real time clock ensures protection of time, control and configuration registers. The interrupt gated high frequency clock output function can provide a microcontroller clock when needed, negating the need for a separate crystal and saving the energy used starting the oscillator to handle each interrupt.
Find out more about this unique product on our RV-3032-C7 product page, including more details of its alarm functionality, programmable counters, selectable interrupt and clock output functions, 16 bytes User RAM and 32 bytes User EEPROM.
Find full specifications for the RV-3032-C7 and request your free quotation here