Golledge are pleased to announce two low voltage updates to our GXO-L71 family of oscillators
21 Jan 2022
EMILY RUSHTON - MARKETING
Golledge are pleased to announce two low voltage updates to our GXO-L71 family of oscillators: the introduction of a new 2.5V variant, the GXO-L71J, and a new 1.8V variant, the GXO-L71G.
Like the original 3.3V GXO-L71L, the GXO-L71J and GXO-L71G also feature superb phase jitter performance of just 0.3ps typical. When combined with the LVDS output that all variants of the GXO-L71 family provide this make these products ideal for applications that require high speed data transfer at low voltages.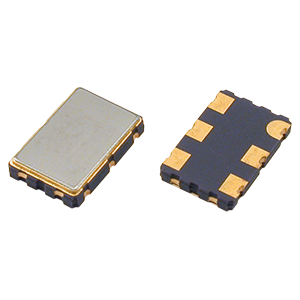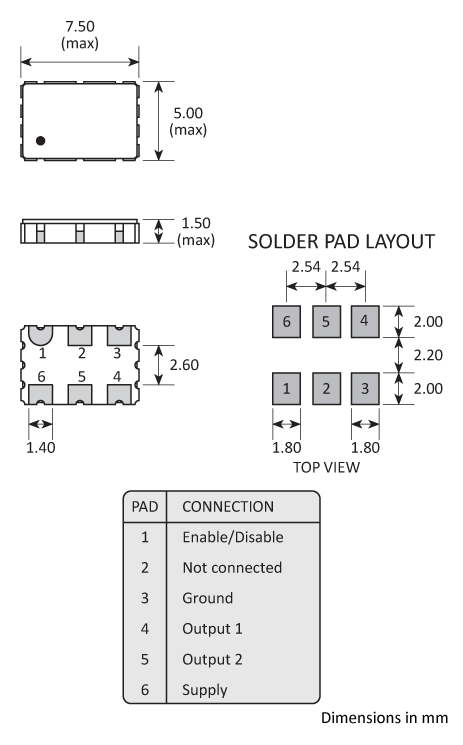 Both the GXO-L71G and GXO-L71J are available at high frequencies from 70MHz up to 315MHz and come with enable/disable tristate functionality as standard. They also have low current consumption characteristics and power saving functionality featuring stand-by current of just 30uA max. This makes these oscillators ideal for applications requiring excellent phase jitter performance but which also have a restricted power budget. 
The 6-pad 7.5 x 5.0mm ceramic package which these oscillators feature comes with gold plated pads as standard and also has a seam sealed metal lid for additional package longevity. 
If you are designing for a high speed data transfer application or required an oscillator with exceptional phase jitter characteristics, the GXO-L71 family of oscillators could be the choice you need. Speak to a member of our expert team today by calling +44 1460 256 100 for more advice, or check out our product pages for full product information now.