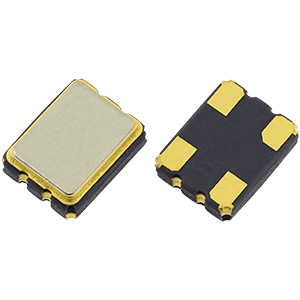 GVXO-338L
CMOS 3.3V surface mount VCXO with low current consumption
Wide pulling range
Low current consumption
3.3V supply
Miniature SM package
Competitive pricing
Specifications
Frequency range
1.250 ~ 125.0MHz

Dimensions
3.2 x 2.5 x 1.15mm

Voltage control
+1.65V ±1.5V, 10% linearity

Storage temperature range
-40 to +85°C

Supply voltage (VDD)
+3.3V (±5%)

Supply current
13mA max

Driving ability
15pF CMOS

Logic levels
'0' level = 10%VDD max
'1' level = 90%VDD min

Waveform symmetry
40:60 max @ 50%VDD

Rise / fall time (20%~80%VDD)
5ns max

Start up time
10ms max

Net mass
27.1mg

Package Drawing
Marking


Soldering Profile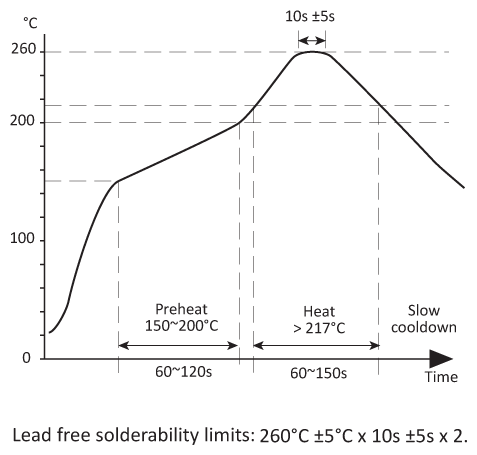 Solder resistance: 260°C x 10 secs x 2.
Tape & Reel Specification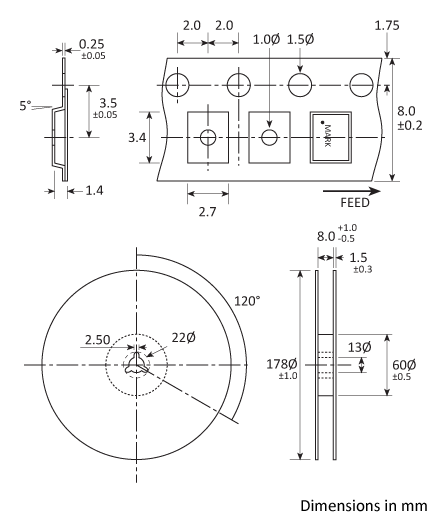 Handling & Storage
Human Body Model (HBM) 1A (250V to <500V)
Moisture Sensitivity Level (MSL): 1 (or not applicable)
Construction
Ceramic body with gold-plated pads
Metal lid
Seam sealed
Compliance
Please refer to our DOCUMENTS section for more information.
Lead-free (< 0.1% by weight )
RoHS compliant with no exemptions.
REACH compliant.
Free of conflict minerals.
Free from halogens.
Free from ozone-depleting substances.