Introducing RV-8063-C7 a new miniature SPI bus RTC
21 May 2019
EMILY RUSHTON - MARKETING
Golledge Electronics are proud to introduce the ultra-low power RV-8063-C7 real time clock module which consumes only 190nA typ. in time-keeping mode.
The ultra-miniature RTC has 3.2 x 1.5mm footprint and component height of just 0.8mm, making it suitable for applications which require close board stacking. 
The RV-8063-C7 has 3 wire SPI bus with a maximum data rate of 7Mbit/s. This real time clock has many additional features over and above accurate time keeping including alarm interrupts, automatic leap year calculation (2000 to 2099), programmable clock output, programmable offset register, minute and half minute interrupts, internal Power-On reset (POR) and a count down timer with interrupt functionality.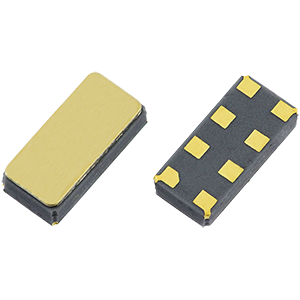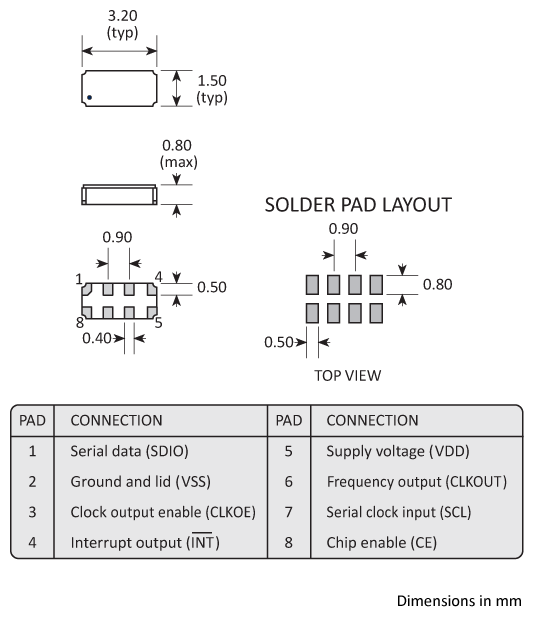 The RV-8063-C7 is operable over a wide voltage range from 0.8V ~ 5.5V and has standard frequency stability of ±20ppm @25°C, making it accurate to within 1.7s per day although tighter stabilities are available on request. This RTC also has excellent ageing characteristic of just ±3ppm first year max, and good shock and vibration resistance, making it suitable for a wide range of environments including automotive. This real time clock is available with AEC-Q200 qualification and with full PPAP documentation on request. 
If you'd like to speak to a member of our expert sales engineering team about using the RV-8063-C7 within your application please get in touch by calling +44 1460 256 100 or by emailing sales@golledge.com.