How Golledge Electronics are helping during the COVID-19 crisis
8 Jun 2020
EMILY RUSHTON - MARKETING
Golledge Electronics are very proud to have been able to support the national ventilator effort as well as ongoing social distancing and medical and healthcare projects throughout the coronavirus outbreak.
Golledge Electronic's contribution to the National Ventilator Challenge
We very quickly realised that COVID-19 was likely to impact many of our customers' businesses and our first action was to reach out to them to ensure that their frequency component supply was impacted as little as possible during the first weeks of uncertainty. Although we were undergoing our own working practice changes including our IT department working around the clock to ensure all members of the Golledge team who could work from home were working from home in record time, we also made it our priority to help the national effort in any way we could.

One enterprising member of our sales team immediately reached out to our existing customers within the Ventilator Consortium, F1 teams who were working on an independent design at the time, and Dyson who had just begun work on their prototype for the CoVent. Due to our comprehensive stocks held in the UK we were able to quickly fulfill the orders they placed the same day so that production of this vital equipment wasn't delayed through lack of components.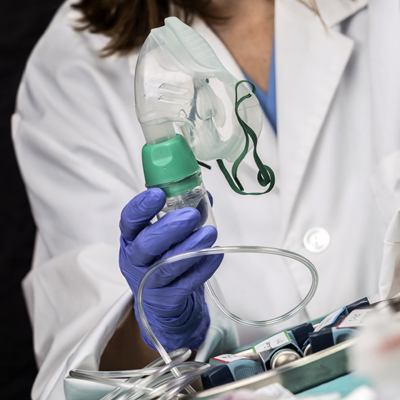 Although thankfully many of the ventilators we supplied components for were ultimately not needed in the UK, we're proud to have been able to quickly get those manufacturers involved in the National Ventilator effort the components they needed.
Meeting the challenges of a changing manufacturing sector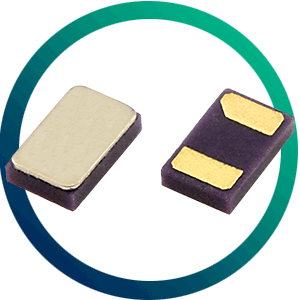 As lockdown has progressed, the challenges involved in supplying for the design and manufacturing sectors are constantly evolving and whilst there is obviously still a very high level of uncertainty, we're proud to watch how UK manufacturing has pulled together and stepped up to the plate when there's been a real challenge to overcome.

Since supplying for the National Ventilator challenge we've also been able to quickly support ramp up supply to several of our customers who are producing UWB and Bluetooth tracking devices to help ensure social distancing rules can easily be followed, both in the workplace and crucially in hospitals where key workers are still battling on the front lines. One project in particular needed an urgent delivery of 9k pcs of 16MHz, 32MHz and 32.768kHz crystals for a smart plaster project which enables remote patient monitoring.
We were able to ship the parts needed from stock, helping to ensure production of smart plasters was able to seamlessly ramp up. We've also been able to help existing customers to adapt their production. One well known customer has switched part of their production from manufacturing tyre pressure monitoring devices to oxygen cylinder pressure monitors and we have been able to ship the parts they need the same day they placed their order with us, helping to keep their manufacturing lines running.

We're proud to have been able to get designers and manufacturers the frequency components they need, and ensure ongoing supply in these time of uncertainty, thanks to the experience of the Golledge Electronics team. We'll continue working hard throughout this crisis to ensure any project which needs frequency components in the fight against COVID-19 has them as soon as humanly possible. if you need help with frequency component supply during this time get in touch with our expert team today by calling +44 1460 256 100 or emailing sales@golledge.com.