Introducing Golledge's official distributor in India - V5 Semiconductors
9 May 2016
NIGEL COLE - COMMERCIAL MANAGER
Golledge are proud to announce our partnership with V5 Semiconductors as an official distributor of Golledge frequency products for India.
Based in Bengaluru, V5 Semiconductors are a vibrant and enthusiastic supplier of electronic components with excellent industry links and a highly technical focus.
We particularly like V5's ability to cater to the vertical market and provide more than just frequency products. With companies such as HLT joining us on their line card, combined with V5's own technical expertise in PCB design, layout and interconnection, V5 Semiconductors are able to offer a full service offering.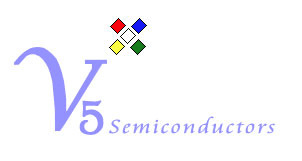 Ultimately this helps our customers better and ensures they receive the best service, something that Golledge are passionate about.
With 25 years' collective experience, their focus on integrating technical expertise within pre and post-sales support, and their vision to enhance and sustain fulfilment of world class electronic industry needs, we're confident that V5 Semiconductors are positioned well to serve Golledge's customer base in India.
To contact V5 Semiconductors check out their website here or jump straight to their contact details on our contact page.