Golledge Electronics are proud to announce the launch of new ultra-miniature (VC)TCXOs the GTXO-163T and GTXO-163V
8 May 2019
EMILY RUSHTON - MARKETING
Golledge Electronics are very pleased to announce the introduction of the GTXO-163T and GTXO-163V, a 1.2 x 1.6 x 0.7mm package (VC)TCXO.
The GTXO-163 measures just 1.6 x 1.2mm with 0.7mm maximum profile height, making it 40% smaller by volume, and giving it a 40% smaller footprint than the GTXO-203.
With frequencies available from 16 ~ 52MHz, the GTXO-163 is an excellent timing solution for applications which need a highly stable output over wide temperature ranges including -40 to +85°C, and which also need an ultra-miniature package with low height, such as wearables, tracking devices and IoT.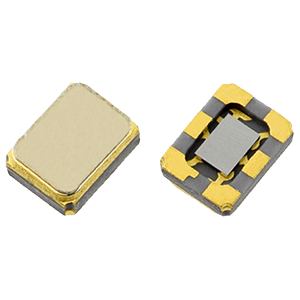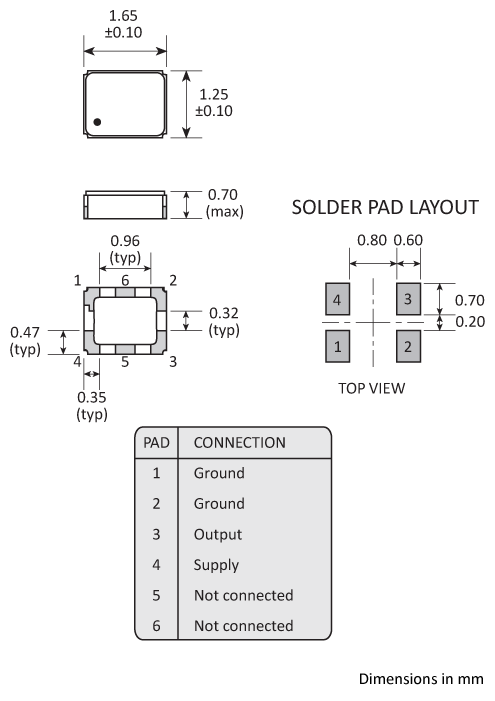 Both the GTXO-163T (without voltage control) and GTXO-163V (with voltage control) offer the engineer a choice of excellent stabilities over temperature range including ±0.5ppm over -40 to +85°C. Both variants of the GTXO-163 are operable from 1.8V ~ 3.6V and they can also be performance tested at any voltage within this range to ensure you have all the performance data you need for your specific application. 
The GTXO-163 provides clipped sine output, with good phase noise characteristics including phase noise of -130dBc/Hz @1kHz and has very good ageing performance of just ±1.0ppm first year.
 Speak to our sales team today to find out how the GTXO-163 could benefit your next project by calling +44 1460 256 100 or emailing sales@golledge.com now.