Golledge will be attending Embedded World on the 27th and 28th of February 2018 - Come and meet us there!
1 Feb 2018
EMILY LAWRIE - MARKETING MANAGER

Embedded World 2018
With over 1,000 exhibitors, and speakers from 42 countries, Embedded World is the global leading conference in Embedded Systems.
With specialist areas for M2M, electronic displays and security, this conference covers a wide range of application areas including distributed intelligence, Internet of Things, e-mobility and energy efficiency.
Golledge are pleased to be attending this show as co-exhibitors with our German distributors MEV Elektronik Service GmbH in Hall 3, Stand 341, come and meet us there, we'd love to see you!
Call +44 1460 256 100 today or email sales@golledge.com to organise a meeting.

Meet the Golledge team attending Embedded World on the 27th and 28th of February 2018
Are you looking to explore commercial options for your latest multinational project, or do you want to discover the very latest technical developments and how they could help you? Meet Nigel Cole - Commercial Manager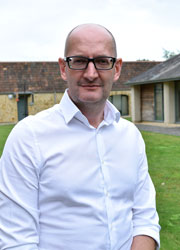 With over 25 years of experience in the frequency product industry, Nigel is responsible for overseeing the frequency product needs of our largest international projects, along with determining the direction of the Golledge product line and managing the full Golledge sales team. Innovative and enthusiastic he's known for his problem-solving, deep industry knowledge, and passion for providing the best customer service in the marketplace.
Do you want to work with a frequency specialist who is conscientious, diligent and dedicated, and who ensures her clients receive the very best service by paying meticulous attention to detail at every stage of your project? Meet Kirstie Wills – Customer Account Manager
Kirstie is known for her ability to meet the most exacting project needs and for finding a beneficial solution for her clients within almost any situation. Having spent over 12 years in the frequency industry Kirstie has a deep knowledge of the production demands experienced by her customers and is flexible about adapting to find the best solution every time. Kirstie is also experienced in meeting the demands of multi-national clients and is responsible for developing the business of some of our largest global distributors. As such her knowledge of the frequency industry has expanded over geographical boundaries and she is able to appreciate the needs of international, as well as domestic, clients.