Golledge will be attending the Electronics Design Show on the 18th and 19th of October - Come and meet us!
5 Oct 2017
EMILY LAWRIE - MARKETING MANAGER
Electronics Design Show 2017
The Electronics Design Show is returning to the Ricoh Arena, Coventry, alongside complementary sister shows Engineering Design Show and Embedded Design Show on October 18th and 19th. The UK's most attended show in the electronics design area, this year's program includes practical workshops, conferences running over the two days with speakers presenting from some of the most highly respected design houses in the country.

Come and meet the Golledge team on stand L42 of this year's conference. We'll be attending with a team of our expert advisers who can answer all of your frequency product-based questions. Drop by stand L42 and test yourself with our component-based challenge and you'll be in with the chance to win a bottle of champagne. Oh, and we'll be giving away free cake, what could be better than that?
Meet the Golledge team attending Electronics Design Show 2017, 18th and 19th October in Coventry
Are you looking for someone with in-depth frequency industry experience who can meet your drive and determination for your project to succeed? Meet Sharon Miller – Internal Sales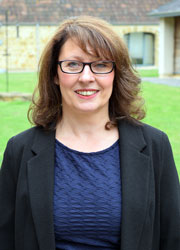 Responsible for developing some of the most cutting-edge projects of the year and with over 16 years of frequency industry experience, Sharon's enthusiasm for developing her clients' business knows no bounds. Sharon specialises in solving intricate technical problems by providing slick communication between her clients' engineers and our in-house engineering specialists. Not afraid to innovate, she meets every new project with the desire and determination to help it reach its potential. Sharon also manages some of our largest distributors' accounts.
Do you need a dedicated, diligent expert adviser who specializes in multi-national projects and who has over 30 years frequency industry experience? Meet Anthony Smith – Sales


Ant is responsible for some of our largest projects and has many years' experience working with some of the world's largest OEMs including Honeywell and Ultra Electronics, as well as CEMs. A multi-national project specialist, Ant is experienced in dealing with complex supply chains, his industry knowledge is second to none, and he often anticipates client needs before being asked. A favourite with customers and colleagues alike, Ant always brings a cheery persona to his work and regularly receives client praise for his efficient, effective, friendly service.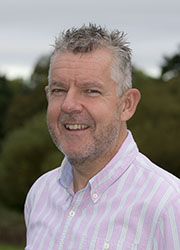 If you're looking for someone who's driven, determined, straight-talking and who always makes your project his priority, then look no further than Jason Manley – Client Solutions Manager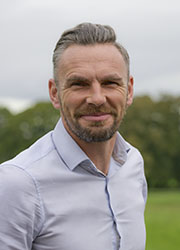 With over 15 years experience in the frequency industry Jason is a determined go-getter who always puts his clients at the very heart of the solutions he offers. Able to use his experience to offer a unique perspective, Jason is responsible for solving some of our clients' toughest challenges. His ability to listen to client needs, understand the real issues involved and then drive straight to the root of the problem, offering time and budget-saving results has made him a sought after solutions manager, particularly amongst our newer clients.
Emily Lawrie - Marketing Manager


Emily joined Golledge in 2014 from a product development role and has quickly begun developing Golledge marketing. A physics graduate and MBA candidate with Durham University, Emily has excellent problem solving skills and the drive to ensure Golledge maintains its reputation for excellent customer service, whilst developing our clients' business and helping them to grow. With her ability to rise to a challenge and her passion for providing the right solution in the right way, chat to Emily if you are looking to develop your business relationship with Golledge, are interested in co-marketing or just want to pick her brains about digital marketing or the frequency product industry.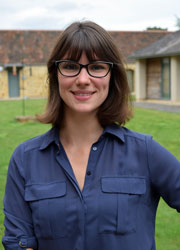 If you'd like to arrange a meeting with a member of the team give us a call on +44 (0)1460 256 100, or drop us an email on sales@golledge.com. Alternatively just turn up on the day and introduce yourself, we love meeting new people and we look forward to seeing you there!