Golledge Electronics Autumn Events - Electronica, Electronics Design Show and ARMMS RF and Microwave Conference
14 Sep 2016
EMILY LAWRIE - MARKETING
Looking for a worthwhile autumn conference? The Golledge team are proud to be exhibiting at Electronica 2016, the Electronics Design Show and ARMMS November 2016. If you're attending we'd love to meet you there.
Electronica 2016

This year's Electronica is bigger than ever with Messe München, the event's organiser for the show, confirming a whole additional hall has been dedicated to the exhibition. This means 2016's Electronica will occupy a total of 13 halls of the Messe München trade-fair center, a total of 143,000 square meters of space dedicated to the latest electronic innovations! You can keep up to date with the latest Electronica news with the electronica blog here.

Golledge will be firmly placed amongst the action in hall A4, dedicated to semiconductors, on stand 260 located conveniently near to the wireless section of the event. Exhibiting alongside our German distributers MEV Elektronik, our team will be available to answer any of your frequency product questions, and would love to walk you through what we can offer you, from automotive and industrial solutions through to specialised custom product for niche application projects.


Meet the Golledge team attending Electronica 2016, 8-11th of November in Munich
Are you looking to explore commercial options for your latest multinational project, or do you want to discover the very latest technical developments and how they could help you? Meet Nigel Cole - Commercial Manager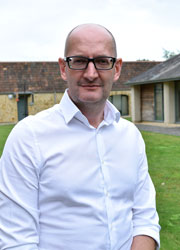 With over 25 years of experience in the frequency product industry, Nigel is responsible for overseeing the frequency product needs of our largest international projects, along with determining the direction of the Golledge product line and managing the full Golledge sales team. Innovative and enthusiastic he's known for his problem-solving, deep industry knowledge, and passion for providing the best customer service in the marketplace.
Are you looking for someone with in-depth frequency industry experience who can meet your drive and determination for your project to succeed? Meet Sharon Miller – Internal Sales


Responsible for developing some of the most cutting-edge projects of the year and with over 15 years of frequency industry experience, Sharon's enthusiasm for developing her clients' business knows no bounds. Sharon specialises in solving intricate technical problems by providing slick communication between her clients' engineers and our in-house engineering specialists. Not afraid to innovate, she meets every new project with the desire and determination to help it reach its potential. Sharon also manages some of our largest distributors' accounts, including creating a strong relationship with MEV Elektronik.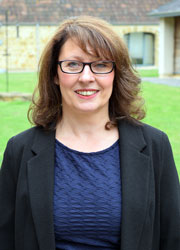 Do you need a frequency specialist that you can rely on to provide support at every stage, who excels at working with consultant designers, in house buyers and some of the world's largest CEMS to ensure your frequency project faultlessly moves from design to mass production? Meet Damian Waller - Customer Account Manager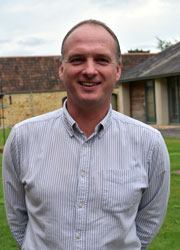 Damian has over 13 years of experience working with the world's largest CEMs including Celestica, Sanmina and Plexus Corporations. Not only has Damian many years experience coordinating projects efficiently but he also has significant experience within the marine industry. Prior to joining Golledge Damian worked on-board seismic survey vessels and has continued to develop his specialist knowledge in this area. He now provides our clients with robust technical frequency expertise for applications such as SARSAT systems, navigational beacons, defence and aerospace, and marine. Exceptionally personable, Damian is an excellent communicator and provides solutions to our clients' needs quickly and effectively whilst giving piece of mind at every stage of project development.
Emily Lawrie - Marketing Manager


Emily joined Golledge in 2014 from a product development role and has quickly begun developing Golledge marketing. A physics graduate and MBA candidate with Durham University, Emily has excellent problem solving skills and the drive to ensure Golledge maintains its reputation for excellent customer service, whilst developing our clients' business and helping them to grow. With her ability to rise to a challenge and her passion for providing the right solution in the right way, chat to Emily if you are looking to develop your business relationship with Golledge, are interested in co-marketing or just want to pick her brains about digital marketing or the frequency product industry.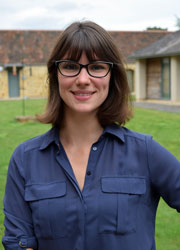 Electronics Design Show 2016
The UK's most attended show in the electronics design area, this year's Electronics Design Show is running alongside complementary sister shows Engineering Design Show and Embedded Design Show on October 19th and 20th at the Ricoh Arena, Coventry. Growing again from last year, the program for Electronics Design Show 2016 includes over 30 practical workshops, two streams of conferences running over the two days with speakers presenting from some of the most highly respected design houses in country.

Come and meet the Golledge team on stand K52 of this year's conference. We'll be attending with a technically-based team who can answer all of your frequency product design-based questions and we're also celebrating our 25th year anniversary, so don't forget to complete our survey for free engineering goodies and a chance to win a lovely bottle of bubbly, what could be better than that?
Meet the Golledge team attending Electronics Design Show 2016, 19th and 20th October in Coventry
Do you want to work with a frequency specialist who is conscientious, diligent and dedicated, and who ensures her clients receive the very best service by paying meticulous attention to detail at every stage of your project? Meet Kirstie Wills – Customer Account Manager


Kirstie is known for her ability to meet the most exacting project needs and for finding a beneficial solution for her clients within almost any situation. Having spent over 12 years in the frequency industry Kirstie has a deep knowledge of the production demands experienced by her customers and is flexible about adapting to find the best solution every time. Kirstie is also experienced in meeting the demands of multi-national clients and is responsible for developing the business of some of our largest global distributors. As such her knowledge of the frequency industry has expanded over geographical boundaries and she is able to appreciate the needs of international, as well as domestic, clients.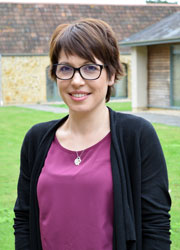 Are you looking for a highly experienced design engineer who is able to answer all of your technical frequency product queries and who can add his considerable analogue expertise to your design? Meet Chris Watts – Chief Engineer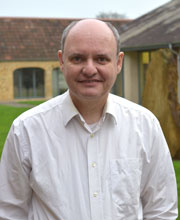 Chris has over 30 years experience in the RF engineering profession. Specialising in the defence industry for 14 years, Chris also has significant experience in the telecommunications, medical and semiconductor industries. Chris is also a specialist analogue engineer, previously providing specialist knowledge and design services for some of the largest companies both internationally and within the UK. All of this means that Chris is ideally placed to help your project negotiate the intricacies of frequency product design-in. Known for his no-nonsense efficiency and in-depth technical application expertise Chris is always willing to offer advice and support.
Nigel Cole (Commercial Manager) and Emily Lawrie (Marketing Manager) will also be attending EDS 2016. Contact the team now to arrange an appointment to meet us there.
ARMMS RF & Microwave Society Conference, November 2016
The ARMMS RF & Microwave conference is now in its 33rd year. Originally set up to promote automation within the RF and microwave industries this society has grown to become a thriving hub of like-minded engineers, and is one of the friendliest conferences in this field. Attendance of the conference means you are automatically deemed to be a member of the society and the conference regularly supports engineers that are new to the field through its young engineer sponsorship places. Best Paper Awards are given annually and presented papers are always innovative and often detail cutting edge RF and microwave technology. If you haven't attended this conference before it's a great place to meet like-minded engineers working on similar projects.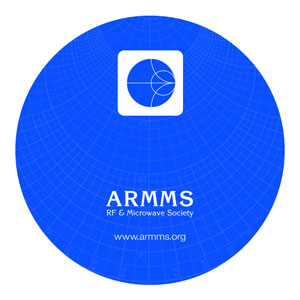 Meet the team attending the ARMMS RF & Microwave Society Conference on the 7th and 8th of November in Wyboston Lakes
Are you looking for a frequency product specialist with exceptional industry and technical knowledge? Meet Kevin Fone – Sales Engineer


Our most experienced sales engineer, Kevin has over 30 years of frequency industry experience and has worked in every field of the industry, from manufacture and logistics through to engineering and sales. Known for his dedication, understanding and care, Kevin is able to advise solutions for every type of project, from those with the most highly technical needs to those which require cutting edge commercial solutions. Kevin also specialises in defence and aerospace applications and regularly provides support for dominant companies in these markets.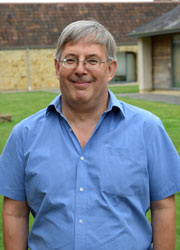 Chris Watts will also be attending ARMMS 2016. Contact our team here to book a meeting with either Kev or Chris at ARMMS.
We're exceptionally proud to announce that Chris Watts, our chief engineer, will be acting as technical coordinator for this event and as such is responsible for bringing together this conference's program of papers. If you would like to suggest a paper for submission please get in touch with Chris here.