Golledge Electronics are a JOSCAR Accredited Frequency Supplier
3 Aug 2022
EMILY RUSHTON - MARKETING
If you are purchasing for a defence, aerospace or security industry you can rest assured that Golledge Electronics are a JOSCAR accredited supplier of frequency control products
Golledge Electronics are a JOSCAR accredited supplier and are a registered supplier with Hellios, the JOSCAR scheme administrators.
JOSCAR provides a pre-vetting system of qualification for suppliers throughout the defence and aerospace industries. To become JOSCAR qualified a supplier to these industries must be able to demonstrate adherence to the highest quality levels, both in service and component supply.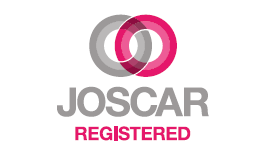 JOSCAR is administered in the form of two stages, an initial supplier questionnaire and a follow up questionnaire for components deemed a higher risk to supply chains. These questionnaires allow Hellios to form an in-depth picture of the quality processes of a company, and to allow them to effectively vet suppliers to the defence, aerospace and security industries. 
Download the Golledge Electronics JOSCAR accreditation certificate for 2022/23 here

Why is JOSCAR important for the Defence and Aerospace industries?
The Defence, Aerospace and Security industries in particular require some of the highest levels of supplier vetting due to both the complex and often times cutting edge nature of the technologies developed in these market areas, and due to security concerns for confidentiality.
Suppliers to the defence and aerospace industries must be able to demonstrate robust supply chains which will withstand foreseeable supply shocks, and the highest level of quality systems, including ISO 9001 with full lot traceability.
Whilst it is mainly purchasers from the defence and aerospace industries which JOSCAR has been developed to help, buyers from other industries can also benefit from their supplier pre-vetting processes. To see if registering as a buyer with JOSCAR could help you check out their website here: https://hellios.com/joscar/

How will using a JOSCAR accredited supplier improve my purchasing?
Increased Project Efficiency
JOSCAR enables projects to be completed more efficiently as there is less need for quality assessment of new suppliers, ensuring purchasing can be carried out swiftly.
Shorten Project Timeframes
Hellios undertakes supplier pre-qualification and accreditation on behalf of buyers, ensuring these demands do not impact purchasers' time. 
Quality Assurance Guarenteed
All JOSCAR accredited suppliers have been measured to be "fit for business" and as such have demonstrated the highest levels of quality documentation meaning you can rest assured that the quality of their products and services are JOSCAR certified.
Golledge Electronic's Quality Credentials

In addition to JOSCAR registration Golledge Electronics also maintains the highest levels of quality qualifications. Golledge strive to achieve the highest levels of quality in both the components we supply and the service we provide. Our ISO 9001:2015 accreditation and ISO 14001:2015 accreditation are testament to our ongoing commitment to providing the highest quality and lowest environmental impact business practices.