Introducing - Our New Look
28 Feb 2018
EMILY LAWRIE - MARKETING MANAGER
There's something a little different about our website...
Welcome to our brand new look.
As part of our drive for continuous improvement we've been listening to your feedback over the past months and have made some changes to our website to ensure you get the best customer experience possible. We hope you like the changes we've made, as always it's important to us that we're providing you with highest level of quality possible and so we'd love to hear your feedback. If you'd like to get in touch you can contact our team here.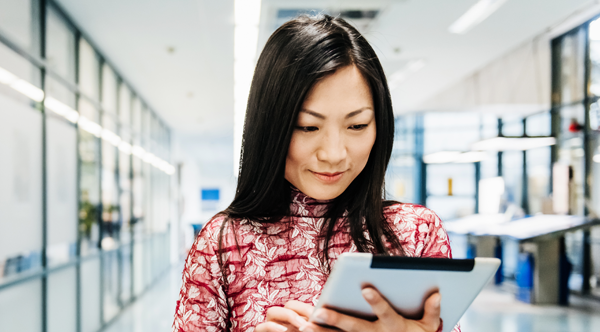 Brand New Product Search Functionality
Search our whole product range or select a product type from the drop down list to narrow your search. You can always find our search under PRODUCTS in the main navigation.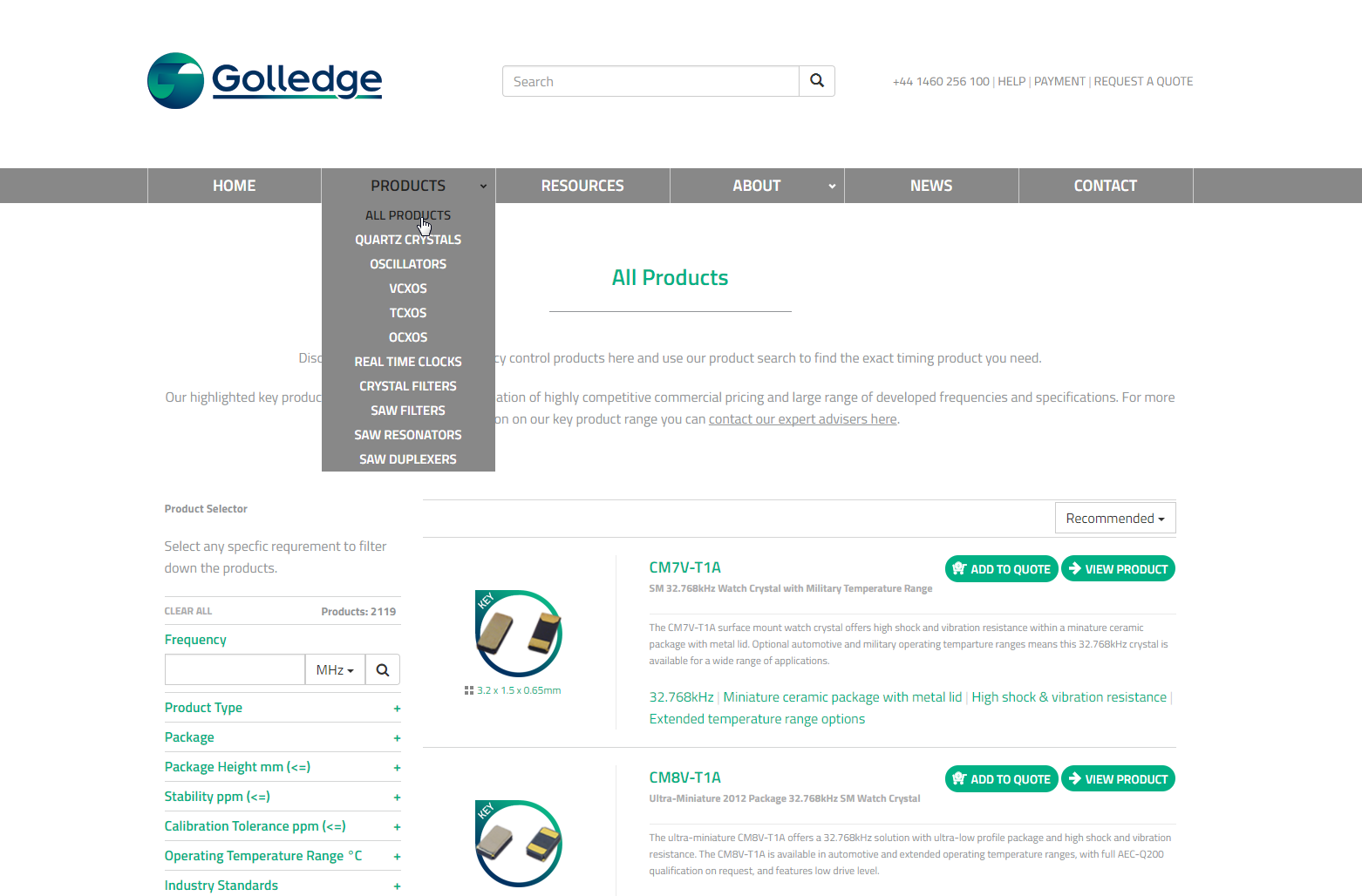 Our new search makes it easier to find the exact product you're looking for by allowing you to search by frequency, package, stability and many more product specifications.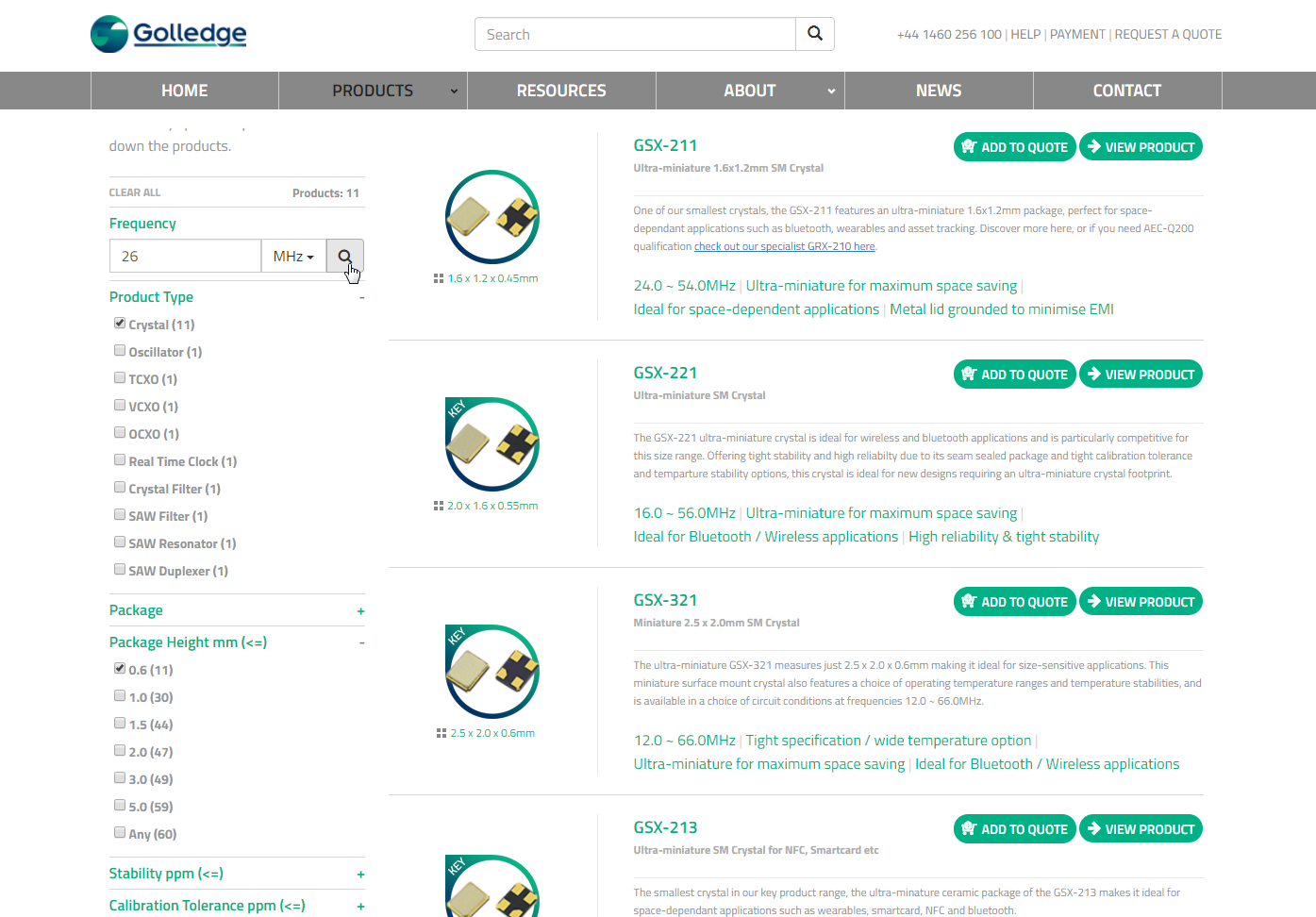 Streamlined Quotation Request Process
Not content with making it easier to search for and find the exact frequency product you need, we've also streamlined our quotation request process. 
Once you've found the product you want and configured the options you need, you can simply add it to your quote where it will be stored until you're ready to submit your request.
You can now add as many products as you need to your quotation which can be accessed at any time by clicking on the MY QUOTE link at the top right of every page.
You can add a product to your quote at any time, and add as many as you need before submitting your quotation request.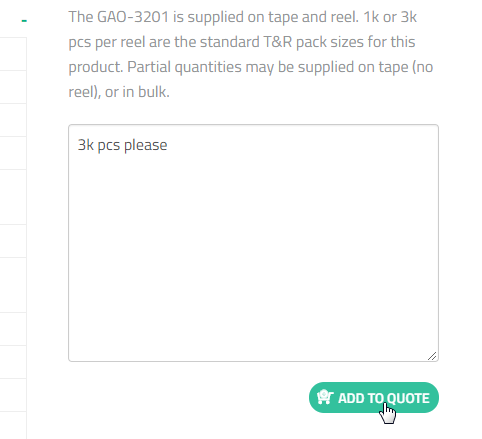 You can access your quote at any time by clicking on the link in the top navigation menu on the right hand side of every page.

Improved Industries, Technologies and Technical Resources Section
We've also expanded our resources section to include product recommendations for some of the major industries we supply, and for pairing with widespread wireless technologies such as Bluetooth.
You'll also find CAD libraries for all of our key components within our technical resources section, compatible with CAD software including Autodesk Eagle, Altium Designer and Pulsonix.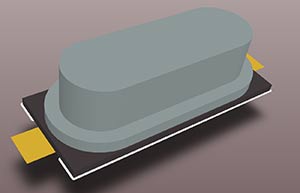 Same Focus on Providing You with the Highest Quality Service
As ever though, at the heart of these changes is our drive to provide you with the highest quality components and service. You can now find our quality and compliance documentation in our ABOUT section here, including our ISO 9001:2015 registration certificate, quality policy and a host of compliance declarations.
Finally, we care passionately about our environment and local community and you'll find our Environmental policy within our Responsibility page here, along with our ISO 14001 certification and some more information about the charitable works we undertake.
If you have any queries at all regarding our new, streamlined look then please get in touch. Likewise we'd love to hear your comments, contact us here or message us through our Facebook or LinkedIn accounts and we'll be in touch with your shortly.