Ultra Wide Band (UWB) - The frequency components you need and how this technology is being used to combat COVID-19
Ultra wide band or UWB as it's known, is an exciting technology being deployed in multiple applications including the Apple iPhone 11, cutting edge drone technologies and asset tracking, and is even being rolled out to work places and medical centers in a concerted effort to combat COVID-19 by enabling social distancing. Our Chief Engineer Chris Watts takes an in-depth look into this technology and recommends the best frequency solutions for use with UWB here.
UWB Technology - What is it?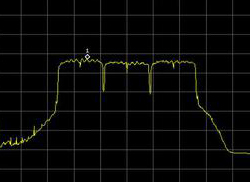 UWB stands for Ultra-Wide Band and refers to any radio link which uses an ultra-wide bandwidth, typically larger than 500MHz (0.5GHz). In Europe UWB technology operates in frequency ranges from 3.1GHz to 4.8Ghz and from 6GHz to 9GHz. In the US the full range of spectrum between 3.1GHz and 10.6GHz is allocated for use with UWB. Unlike some other radio technologies UWB is able to operate over frequencies usually dedicated to other technologies. This is because it transmits at such a low power density that it doesn't interfere with those other technologies. Interference from those other technologies is rejected by the un-spreading process in the receiver.
The Apple iPhone 11 was arguably the first piece of consumer technology to bring ultra-wide band technology to the awareness of a mass market utilizing UWB through it's U1 chip.
Within the iPhone 11 series the U1 chip is used to provide an extremely accurate pinpoint position of the iPhone itself for other devices in the room, however there are many applications for this technology which Apple watchers are predicting will be included within it's next generation of products.
UWB is typically used to provide accurate indoor positioning of devices and applications can include anything from precise asset tracking within warehouses, through location finding for consumer technology, through to precise positioning for indoor drone arrays.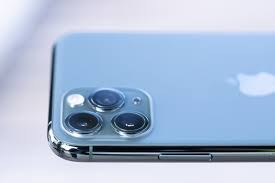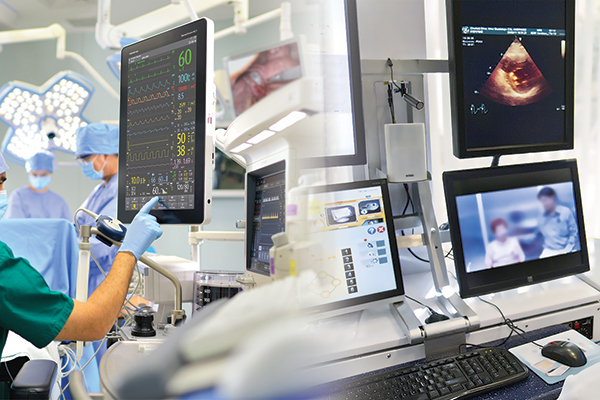 As well as simply tracking positioning and using this data to perform a function, some UWB devices have been designed specifically to alert the user of proximity, ideal for use in social distancing within a COVID-secure workplace.
Golledge Electronics currently supply frequency products to several social-distance alert projects which use ultra-wide band technology, both for use within industrial and retail businesses to enable them to become more COVID-secure whilst re-opening. In particular within the health care industry, the ability of health care professionals to monitor their proximity to patients can be a life and death situation.
UWB technology is certainly playing an increasing role in getting businesses back to work in a new COVID-alert manner, and is likely to play an increasing part in the "new normal" of many sectors of industry.
In it's simplest form UWB technology requires a transceiver chip with a frequency reference and an antenna.
Signal generation over such a wide band can be achieved through the use of a chip such as the Decawave 1000 series or similar which takes the reference frequency produced by a 38.40MHz source such as the Golledge GTXO-253T and then uses this source to achieve the wide spread of high frequencies required for UWB. Decawave (recently acquired by Qorvo) are particular leaders in this technology and several of our customers use their chips when implementing UWB technology.
If you need a frequency source for use with your UWB chip then you can find all the details of our GTXO-253T here. Alternatively our team will be happy to help recommend a frequency product for your needs, you can contact us by calling +44 1460 256 100, or by emailing your inquiry to sales@golledge.com.