Crystals and Oscillators for Harsh and Extreme Environments
Golledge is the UK's leading supplier of frequency control products, specializing in providing high-quality oscillators, quartz crystals, VCXOs, and other frequency control components to a wide range of industries. Our extensive range of products and expertise in the field make us the go-to choice for companies looking for reliable and innovative frequency control solutions.
At Golledge, we understand that electronics used in harsh environments require specialized components that can withstand extreme temperatures, strong vibrations, and radiation exposure. That's why we offer a comprehensive collection of crystals and oscillators designed specifically for harsh and extreme environments. 
Some of the harsh environment our crystals and oscillators help electronics function in include: 
High reliability medical
Wildlife tracking
Harsh industrial applications
Down-hole drilling
Military & aerospace
High shock
Various packages sizes are available down to 1.5x0.9x0.35mm, offering frequencies from 10.0kHz up to 250MHz (model dependent).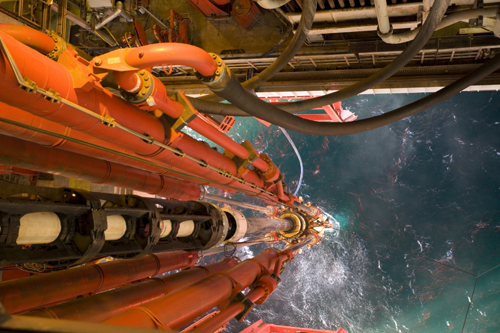 High shock
Most models offer shock survival levels of 5,000g or 10,000g, but specialist models can offer up to 125,000g for crystals, or 30,000g and beyond for oscillators.
High temperature
Operating temperature ranges of -55°C to 210°C (and higher) are available.
Military high shock applications
Crystal models are available with full military testing to MIL-C-3098, and oscillator testing to MIL-PRF-55310 is usually available on request. Additional charges will apply for this service however please speak to our team today who will be happy to discuss your requirements and help to find you the best solution.
Custom Requirements
Our manufacturing facility is extremely flexible and specialises in providing both standard and customised "off the page" solutions. For instance:
Tight frequency tolerances

Tight frequency stability over wide temperature range

Tight (fundamental) motional resistance ranges

Tight overtone resistance ranges

Unique turning points
Please browse our selection of crystals and oscillators for harsh environments electronics below. 
If you can't find what you are looking for, do not hesitate to give us a call on +44 1460 256 100 and we'll do our best to source the crystal or oscillator that you require. 
Crystals suitable for Harsh Environments
Rigorous testing and reliability 
All of our products are rigorously tested to ensure they can operate reliably in even the most challenging conditions, making them an essential component for a wide range of applications.
With Golledge's cutting-edge technology and expertise, we can provide customized frequency control solutions tailored to your specific needs. Whether you need a single component or a complete system, we can help you find the right solution for your project. 
To find out more about our reliable products and how they can help your application, contact the knowledgeable Golledge team today.